Finland's most famous wetland!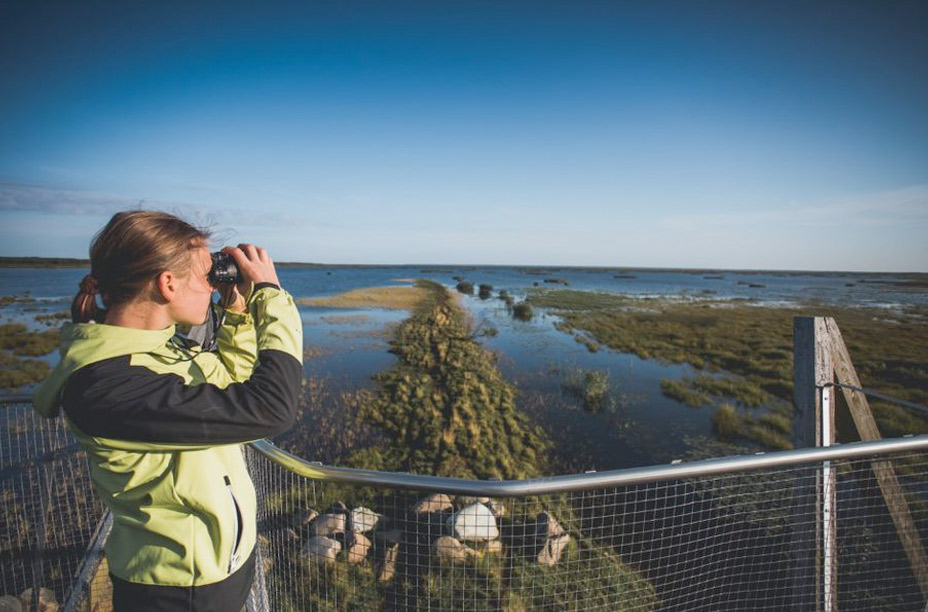 Liminka Bay is one of Europe's most important bird wetlands. At the migration time in the spring and autumn tens of thousands birds rest in this area, for example swans, geese and ruffs. Nearly 200 species nests in the area. Binoculars are free to loan from the Liminka Bay Visitor Centre. There is also the telescope available to rent in the Hotel-Restaurant. The 600-meter path to the nearest bird watching tower is accessible to wheelchairs. In the yard of the Hotel there is a campfire site and a playground. It's also possible to board in the camper in the yard for small fee.
Hotel-Restaurant Liminka Bay and Liminka Bay Visitor Centre are located in the same building. You can find more information about the nature and birds from the Visitor Centre.